As we discussed in an earlier post about importance of using an SSL in a website we are going to seen how to install free ssl on plesk, the biggest control panel company that is increasing in number of users each day .
to install free ssl on plesk first log into your hosting account and click on hosting settings. in this page check the box for SSL support. note that if this box is grayed out you do not have the permission and must send a ticket to your hosting provider.
the second option is for when you want your website to only be accesses by https and keep in mind that most wordpress sites get mixed so it's better not to check this box till after correction.
now you should see the let's encrypt icon .

in new page based on version and whether you are updating or installing the SSL you get a different page and arrangement so look for two main keywords, install or renew certificate

in the new page you get to choose the domain and type of SSL you want. note that all subdomains and aliases should point to the current host (the one you are installing ssl on plesk) if only one subdomain or alias record is pointing to other server IP's then you'll get an error like 403 forbidden.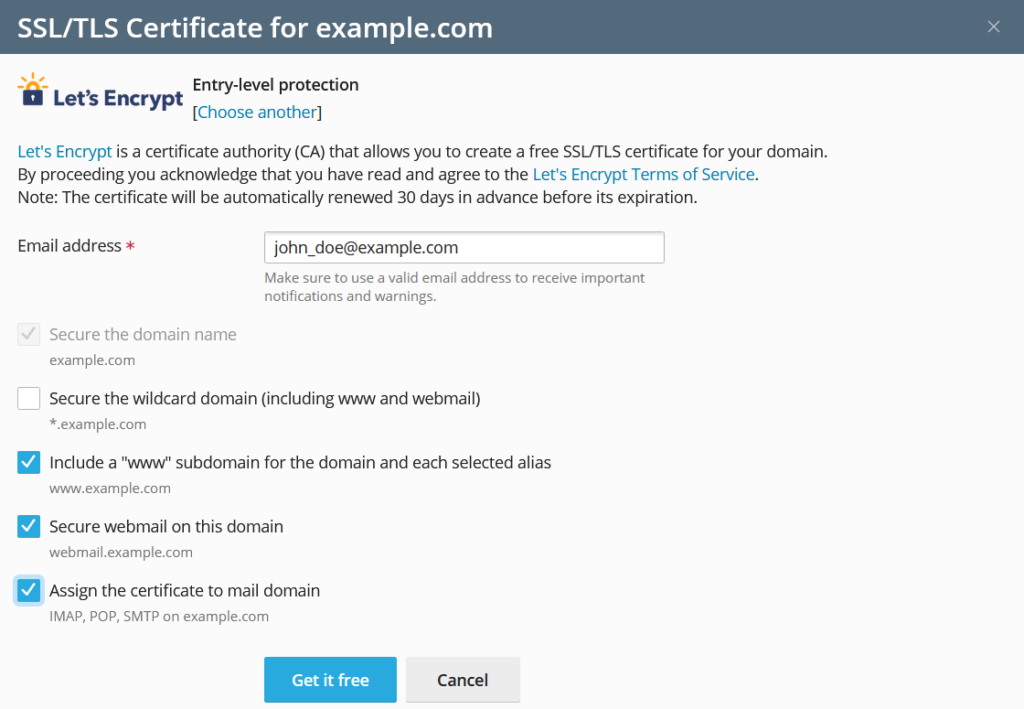 enter an email and click on get it free and continue till you get the successful message.